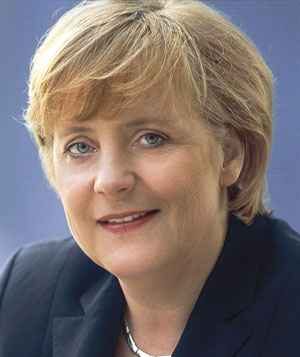 By Noah Barkin and Caren Bohan

WASHINGTON (Reuters) - German Chancellor Angela Merkel is expected to urge the United States to take bold action to combat global warming in a speech to a joint session of Congress on Tuesday, a month before a U.N. climate summit.

Merkel, who began her second term in office last week, met with President Barack Obama at the White House before giving the first address to the U.S. Congress by a German leader since Konrad Adenauer in 1957.

Obama said the invitation for Merkel to speak underscored the close alliance between the two countries. He noted that the speech comes just days before the 20th anniversary of the fall of the Berlin Wall on November 9.

The closed-door talks between the two leaders were to focus on Afghanistan, Iran and climate change.

Speaking to reporters during a picture-taking session in the Oval Office, Obama praised Merkel's leadership on climate change.

"The United States, Germany, and countries around the world I think are all beginning to recognize why it is so important that we work in common in order to stem the potential catastrophe that could result if we continue to see global warming continuing unabated," Obama said.
Merkel to press U.S. on climate in speech to Congress